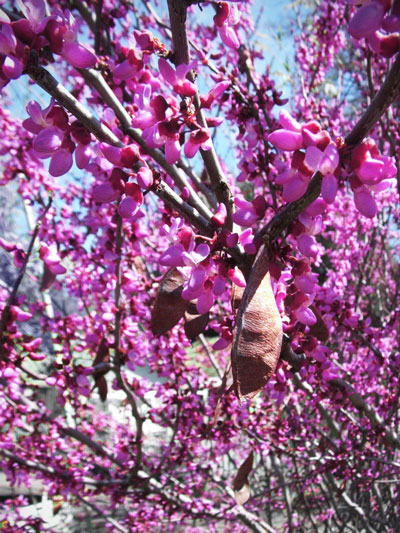 In the Sierra Foothills of California, summer drought is nothing new. Dry and hot are typical adjectives used to describe any July day in these regions. Those of us who live in these areas have learned to weather the low humidity and soaring temperatures that summer brings. But today, drought has taken on a new significance. With ongoing drought conditions, water becomes a more precious resource with each passing day.
Gardening Where you Are
The new way to garden is to acknowledge and plan for the place, the climate, the conditions, in which your garden exists. Living the mantra "Garden Where You Are" makes it easier on the gardener, while at the same time allowing a gentler approach to landscaping and minimizing the impacts on our environment. It recognizes that existing in harmony with our surroundings is not only useful, but essential. This time and space appropriate garden is the garden we are here to help you with. The drought tolerant plants below will add beauty and functionality to your garden while going easy on our taxed water resources and your water bill.



This page lists the drought tolerant plants in our catalog by botanical name.
To search by common name, go to our alphabetical plant listing pages
or click on your selection below to learn more about the plant.